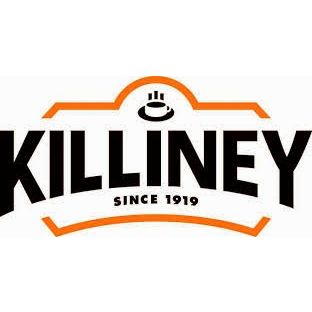 Killiney International Pte Ltd
Singapore Available in: Australia, Indonesia, Malaysia, United States
Unique Selling Points
Overview
Take a walk back to the "good old days", where you have a chance to enjoy food and beverages prepared in the traditional way. Be charmed by the hustle and bustle of the seemingly never-ending activities. Coupled with the rich aroma of our freshly brewed coffee, and tantalizing fragrance of our warm kaya toast, this is 'the Killiney Experience". Here is a place where one can rest one's weary feet and embrace the joys of the past.
Franchise Information
| | |
| --- | --- |
| Website | https://killiney-kopitiam.com |
| Year of Incorporation | 2005 |
| Country of Incorporation | Singapore |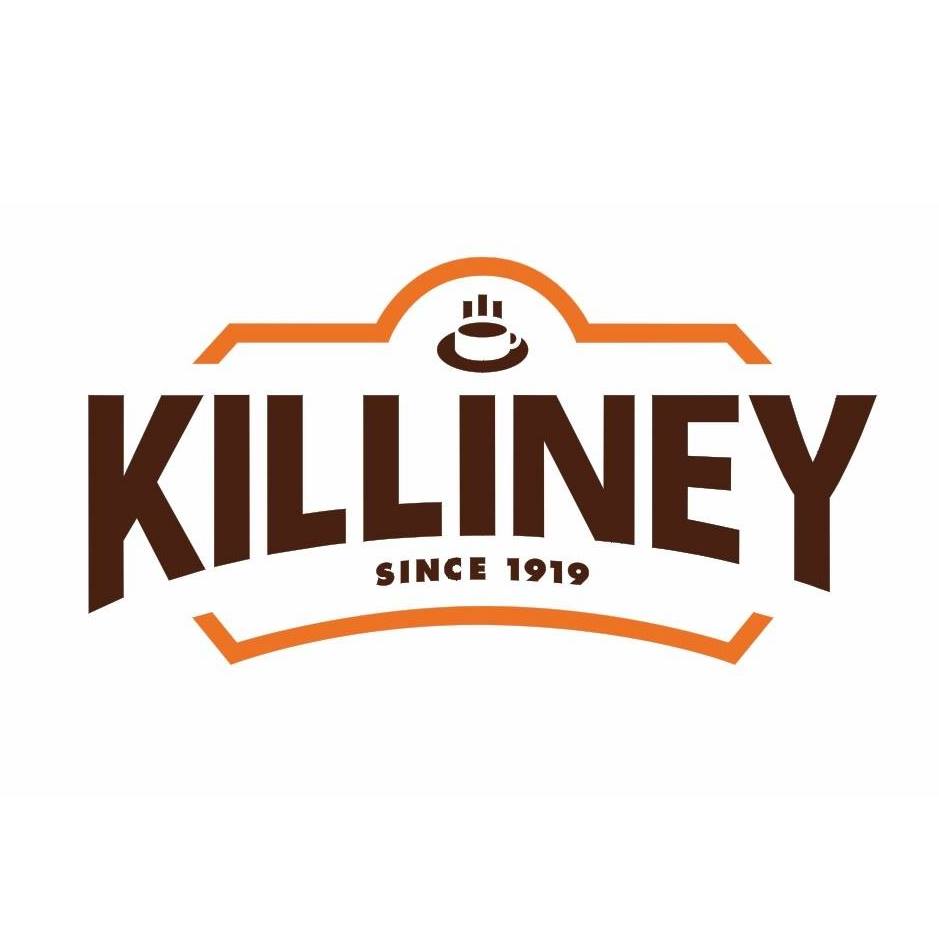 Brand Name Killiney
Franchise / License Status Franchisor
Country of Origin Singapore
Description Killiney's first coffee-shop was founded in 1919 at 67 Killiney Road. A traditional Hainanese Kopitiam, we promise well-brewed Kopi and Tea, in addition to our popular Kaya Toast, Curry Chicken, Laksa, Mee Siam, Mee Rebus and Curry Noodles.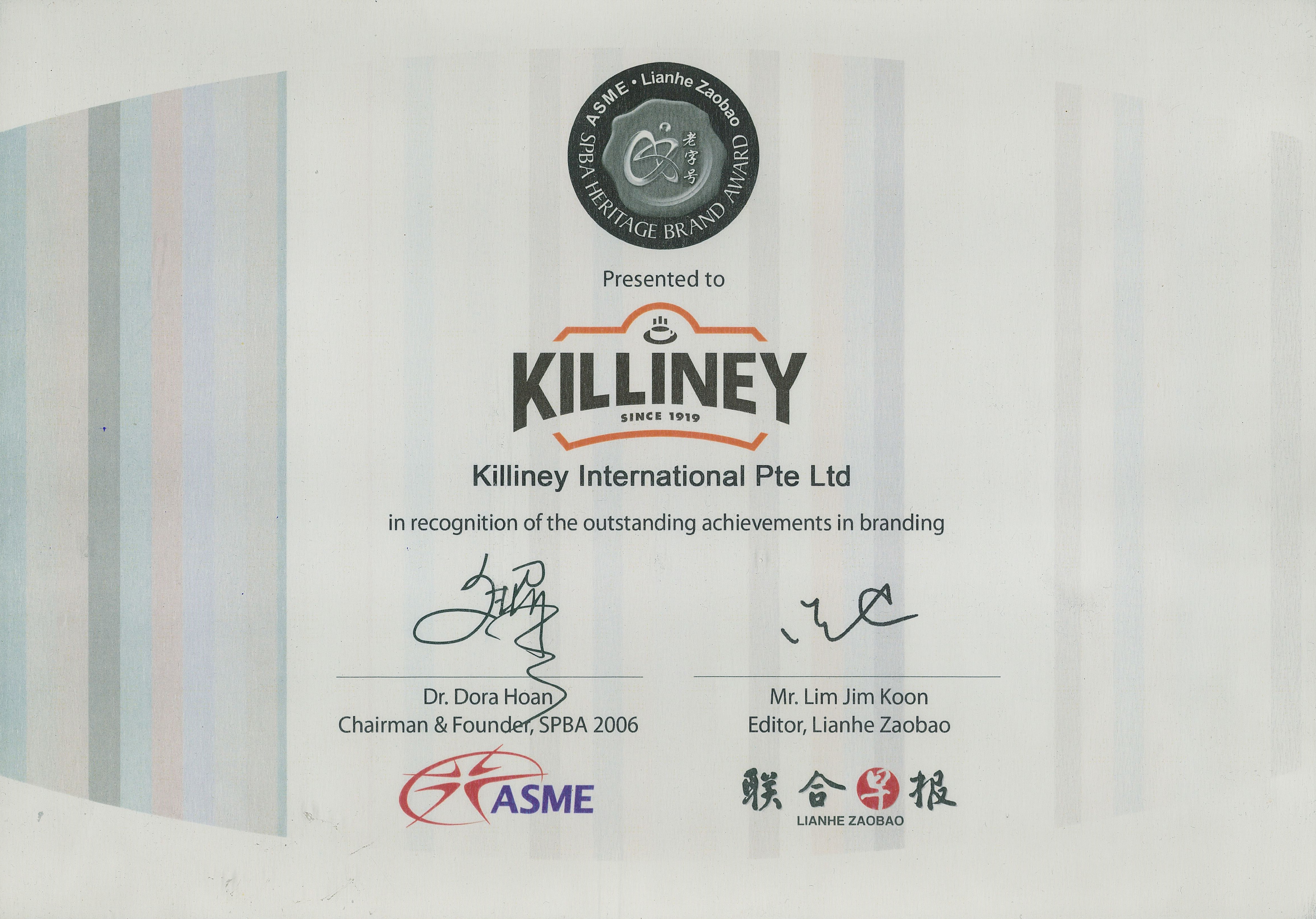 Award Name SPBA Heritage Brand Award
Description Awarded by Association of SME and Lianhe Zaobao in 2006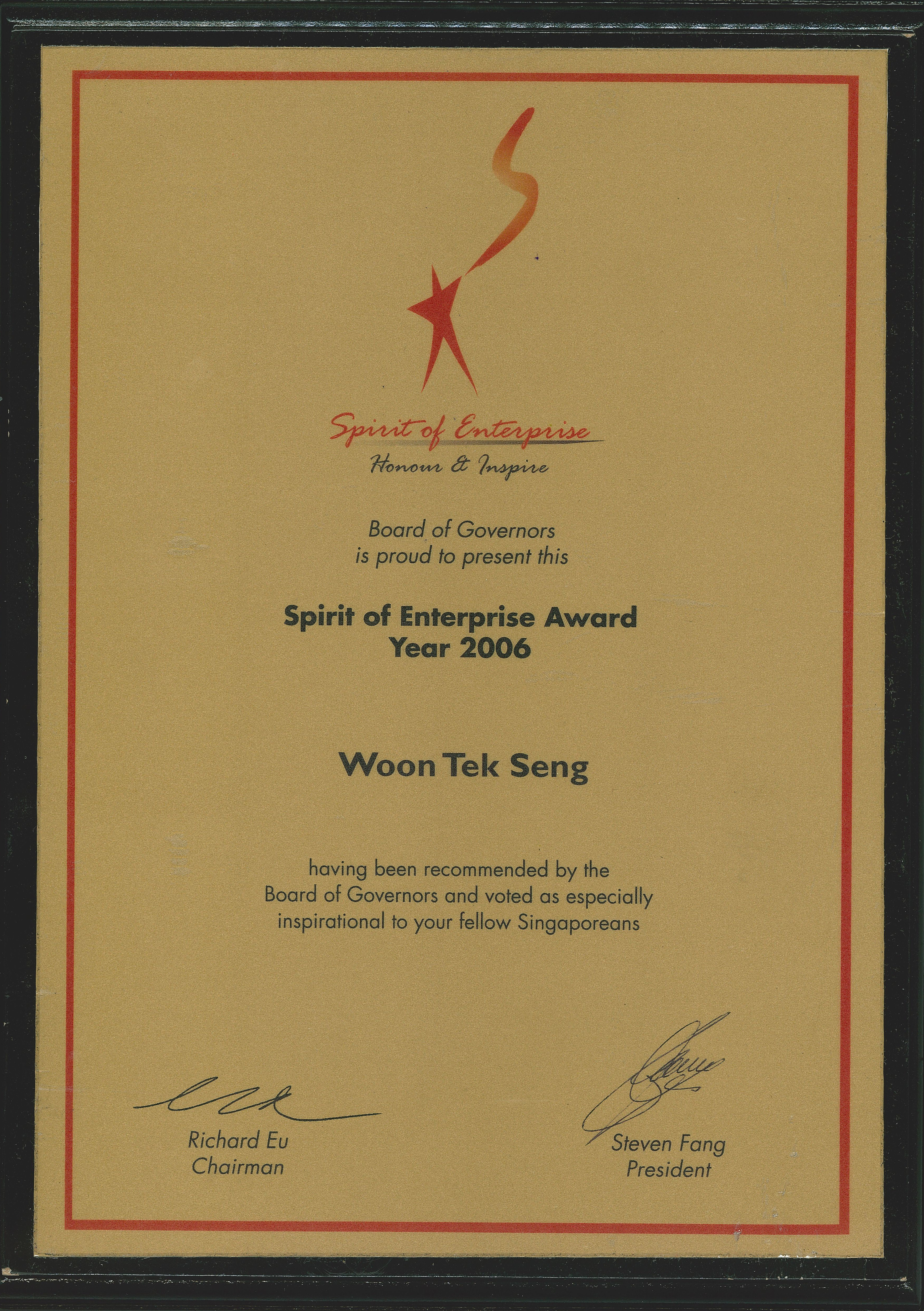 Award Name Spirit of Enterprise Award
Description Awarded by the Board of Governors in 2006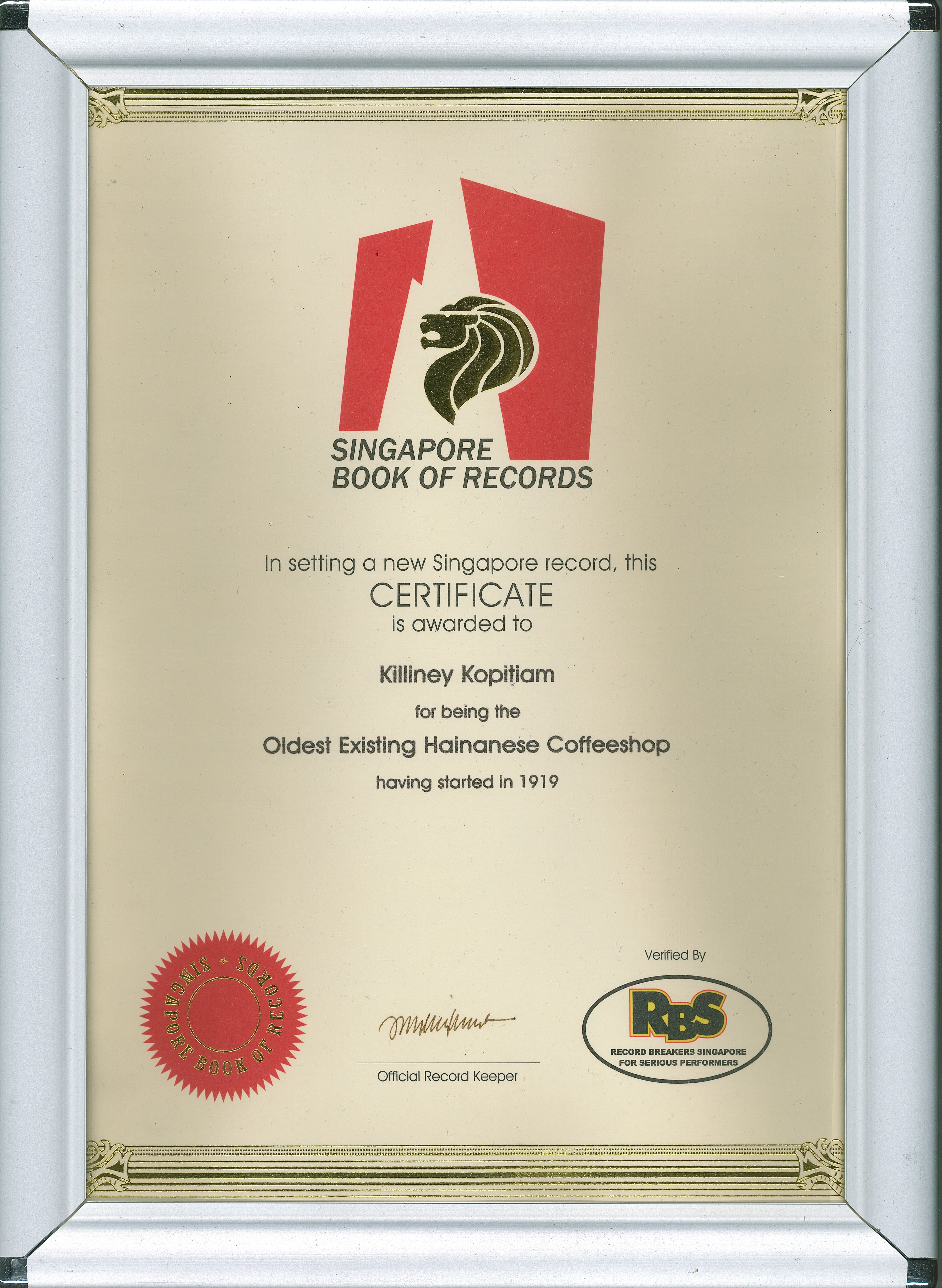 Award Name Singapore Book of Records Certificate
Description Awarded for being the Oldest Existing Hainanese Coffeeshop in 2008

Award Name He Xie Award
Description Awarded by One Asia Awards in 2015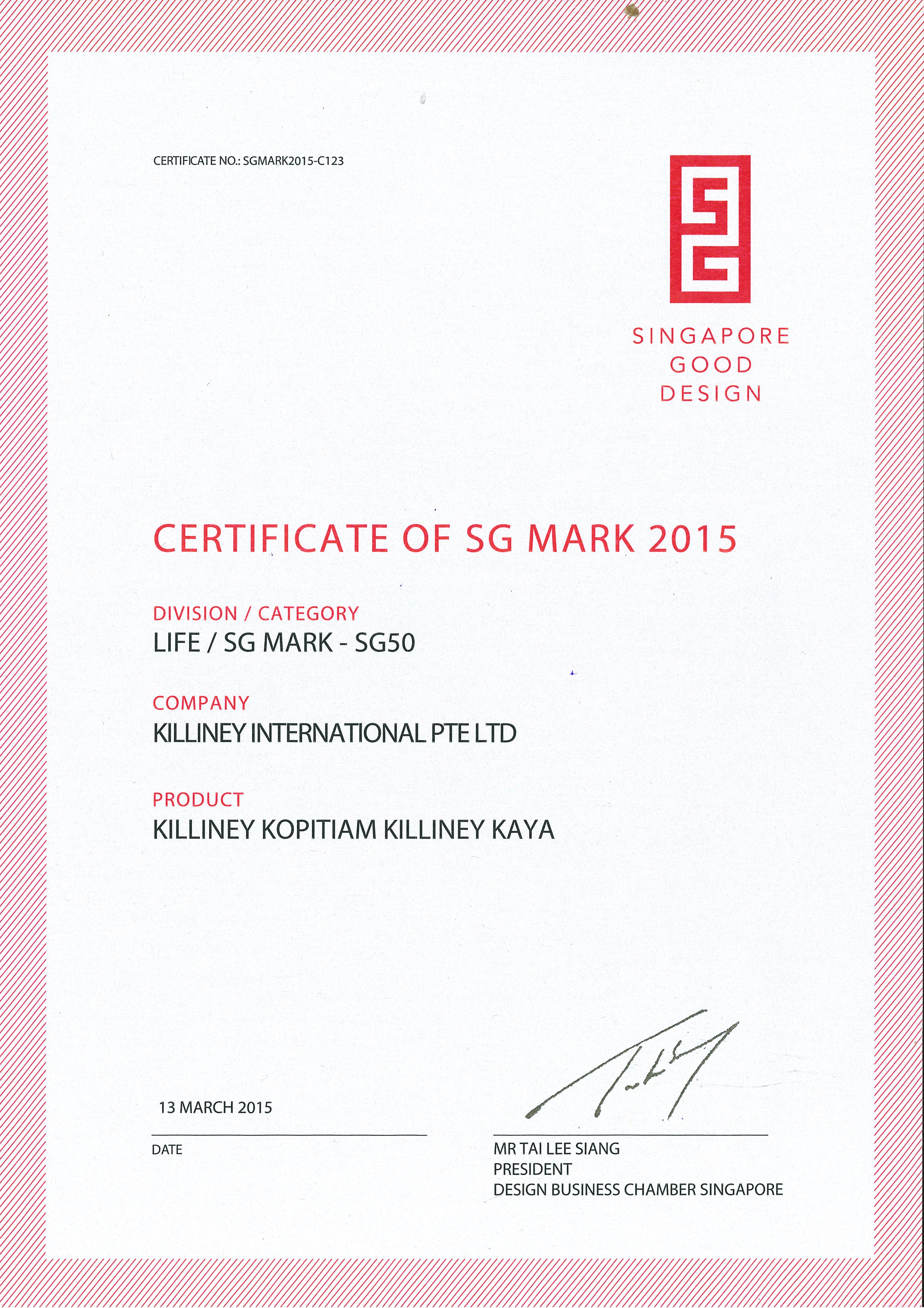 Award Name Certificate of SG Mark 2015
Description Awarded by Singapore Good Design for Killiney Kaya as an Iconic Kaya Product in 2015