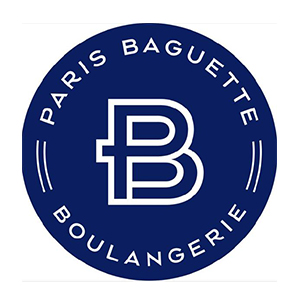 Paris Baguette Singapore Pte Ltd
Unique Selling Points
Overview
My friend, My love, My Paris Baguette We are a company that provides a unique experience to customers by introducing a new trend-setting bakery and café. For 68 years, we have been refining our philosophy and techinques in the kitchen thanks to our parent company, SPC Group. Our journey thus far has been a rewarding endeavor as we innovate fresh concepts and offer a brand new, unique experience for you and with you. Let's journey together.
Franchise Information
| | |
| --- | --- |
| Website | https://www.parisbaguette.com.sg/ |
| Year of Incorporation | |
| Country of Incorporation | | Brand Name Paris Baguette
Franchise / License Status Franchisor
Country of Origin
Description Paris Baguette Singapore was established in 2011 with a strong debut with the grand 1st flagship store opening at the famous shopping and tourist district orchard road. To become the next 'Great Food Company' as stated by the CEO of SPC group, Paris Baguette continuously unravelled across the island with the aim to reach as many food lovers as possible. It has competently expanded to the heartland areas throughout. With the passion to inspire more, Paris Baguette Singapore continued its journey in its expansion to the renowned Changi Airport and establishing several new stores in the terminals and the newest airport retail complex Jewel Changi. Since the successful entrance to the local scene, Paris Baguette Singapore has been continuously moving forward touching the hearts of many in the hopes to share the happiness through the best quality confectionaries.