 Unique Selling Points
Overview
ShineWing provide a full range of assurance, business advisory, corporate finance, tax, private clients and wealth management services. And we deliver them with a strategic focus and commercial approach. From audit, assurance and cyber risk management, right through to tax, corporate advisory and wealth management, we provide all the services any business needs to be certain about its past performance and confident about its future. And with access to a unique Asian and international network, we can deliver these services seamlessly in Australia and across the world. ShineWing provides audit service and review financial reporting and disclosure statements in relation to the client's business transactions as stipulated by statutory requirements. Our experience does not limit to commercial enterprises and public companies, we have served also non-profit and charitable organizations for their financial requirements. With the breadth of knowledge and expertise across industries and sectors, ShineWing provides audit services to a wide range of clients worldwide. By informing you the up-to-date standards of regulatory institutions and technological challenges, we help to identify and manage risks in order to sustain a high-performance business in today's fast changing commercial environment. We strive to develop a global service network to ensure high quality audit services tailored to the diversified needs of the multi-national clients. International Audit Approach ShineWing adopts a consistent and high quality methodology to provide a risk-based service integrating risk assessment with systematic audit processes and robust audit tools. This quality-oriented methodology enables us to provide a constructive and strategic audit to you. Additionally, we strictly adhere to the international auditing standards, delivering independent and ethical performance, while applying technical excellence.
Company Information
| | |
| --- | --- |
| Website | https://www.shinewing.sg |
| Year of Incorporation | |
| Country of Incorporation | |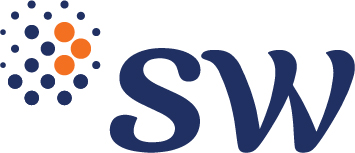 Brand Name ShineWing LLP
Franchise / License Status
Country of Origin Hong Kong
Description ShineWing International ("ShineWing"') is a global network of independent accounting and consulting firms, ranked as the 20th in terms of fee income and 17th in terms of total headcount, with the highest growth rates among all top 30 networks globally according to the World Survey 2019 of International Accounting Bulletin (IAB). ShineWing International currently has 14 member firms located in Mainland China, Hong Kong (China), Singapore, Japan, Australia, Pakistan, Egypt, Malaysia, United Kingdom, Indonesia, India, Thailand, Taiwan and Germany with around 80 offices and over 8,000 staff. The revenues of the year of 2016 reached approximately USD 297 million. Well-positioned in the Asia-Pacific region, ShineWing plans to take further steps to expand into Europe, North America, Africa, Middle East and Latino America. With the progressive expansion, ShineWing was selected as the winner for the category "Rising Star Network"' for the International Accounting Bulletin (IAB) Awards 2015. ShineWing member firms provide assurance, business advisory, corporate finance, and tax consulting services to clients. Each member firm is well established as a leader in its local region and is known for their local knowledge and expertise cohered by their international experience. In 2011, ShineWing joined Praxity Alliance, which is the world largest Alliance of independent accountancy, tax and business consulting firms. Praxity has 66 participating firms in 103 major countries across Asia, Europe, North America, etc.