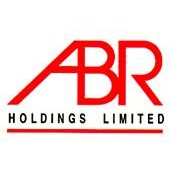 Unique Selling Points
Overview
ABR Holdings Limited ('ABR') began as the owner and operator of the first full-service Swensen's ice cream restaurant in Singapore back in 1979. The Swensen's brand, with over 20 restaurants in Singapore, remains one of the market leaders in the western casual dining category and one of the preferred choices in good value family dining. Beyond Swensen's, ABR also manage a portfolio of well-known food and beverage companies and brands. These include Season Confectionary & Bakery, Season's Café, Yogen Fruz, Tip Top Curry Puff and Chilli Padi.
Franchise Information
| | |
| --- | --- |
| Website | http://www.abr.com.sg |
| Year of Incorporation | |
| Country of Incorporation | | Brand Name Swensens
Franchise / License Status Franchisor
Country of Origin United States
Description In 1948, when Earle Swensen opened his first Ice Cream Shoppe in San Francisco atop Russian Hill, offering his ice cream as "Good as Father Used to Make", little did he realize that Swensen's would be today, a name synonymous with extraordinary delicious ice cream the world ever known. Since then, more than 180 flavors of ice cream have been created and enjoyed by both young and old, making Earle Swensen's "America's Ice Cream Man". Ice cream lovers certainly agreed because today, there are over 200 Swensen's ice cream outlets all over the world including Asia, the Middle East, USA and South America. Swensen's came to Singapore in 1979, and won the hearts of many with delicious ice cream sundaes in a warm, unpretentious ambience and a casual atmosphere. Friends and family meet in the cozy and comfortable booth seats with trademark tiffany lamps for relaxing meals or to celebrate special occasions. Swensen's has developed over the years to become a restaurant chain offering not only ice cream, but fun and friendly casual-dining with a wide selection of hearty food, desserts, beverages, ice cream cakes and takeaway novelties. Now a household name in Singapore, Swensen's is synonymous with sweet memories of good time spent with loved ones. Since the opening of the first 200-seater restaurant at Thomson Plaza in 1979, Swensen's has expanded to over 20 full-service restaurants serving an all-day menu of food and ice cream sundaes, and continues to bring people together for hearty meals and shared memories. Brand Name Earle Swensen's
Franchise / License Status Franchisor
Country of Origin
Description An extension of Swensen's, its immensely popular sister restaurant, Earle Swensen's has roots dating back to its San Francisco beginnings. Much of the menu has been developed with the City by the Bay in mind. To appease increasingly health-conscious palates, charbroiled entrees have become a menu mainstay. The unique differentiation that Earle Swensen's possesses is its buffet salad bar, which features a wide variety of compound salads, fresh greens, fruits and homemade dressings. Choice of ingredients reflects seasonal availability, and every entrée comes with the buffet salad bar. Stylishly decorated to reflect the casual chic of restaurants in modern San Francisco, Earle Swensen's brings diners a food menu featuring specialty seafood and steak grills, complemented with signature ice cream sundaes and desserts. www.earleswensens.com.sg Brand Name Yogen Fruz
Franchise / License Status Franchisor
Country of Origin Canada
Description In 1986, two young brothers opened a revolutionary frozen yogurt retail concept in Toronto, Canada. It was a modest effort: a small store with an extraordinary product and a great design. A concept was developed that provided consumers a health experience unlike any they had tasted before. They immediately fell in love, and a strong following pursued. Today, Yogen Früz has grown to be a world leader in the frozen yogurt category, with over 1,300 locations operating in 35 countries around the world. Yogen Früz was recognized by Entrepreneur Magazine for its accomplishments and rated the number one Franchise in the World in 1999 among the Franchise 500. The name Yogen implies yogurt, and Früz calls forth "frozen", "fruit" and "fresh". Yogen Früz provides delicious and nutritious frozen desserts for a healthy and active lifestyle. In Singapore, the Yogen Früz range of delectable frozen desserts is available at all Swensen's and Earle Swensen's restaurants. www.yogenfruz.com Brand Name Tip Top
Franchise / License Status Franchisor
Country of Origin Singapore
Description Tip Top Curry Puffs began as a stall selling only curry puffs back in 1979. Over the years, its iconic flavour has grown in popularity and the Tip Top brand has become a well-known name. Its recipe features simple ingredients that combine to create a unique and traditional home-cooked flavour, well loved by many from across a variety of cultures and races. www.tiptopcurrypuff.com