Retro Development Pte Ltd
Singapore Available in: Hong Kong, Indonesia, Malaysia, Thailand, Vietnam
Unique Selling Points
Overview
Retro Development is a leading brand management agency in Asia with more than 25 years of experience bridging brands and intellectual property owners to manufacturers, licensees, distributors, and retailers in key markets within Asia. Representing renowned brands from all over the world, Retro envisages being among the top brand management and licensing agencies by delivering the best possible IP solutions to our clients.
Franchise Information
| | |
| --- | --- |
| Website | https://www.retro.com.sg/ |
| Year of Incorporation | 1997 |
| Country of Incorporation | Singapore |

Brand Name Bored of Directors
Franchise / License Status Licensor
Country of Origin
Description Meet the Apes
We used to be bored of directors. Now we're the Bored of Directors.
Bored of Directors have a collection of +10 Bored Ape with great portfolio with different images, personalities:
- CLINT APEWOOD
- DAYTONA "THE NOISE"
- B3 (AKA BANKSY III)
- EL CHEZ
- AZAMI
- ANTOLY
- LEEWAY
- MIDNIGHT JOHNSON
- CAPETON "CAP"
- MAJ. BUD KENNEDY
- B.A.R.S (BORED APE ROBO SOLDIER
For more "bored of directors" character information, please visit: https://boredofdirectors.xyz/pages/about

Brand Name Daskalidès
Franchise / License Status Franchisor
Country of Origin Belgium
Description DEFINED BY HISTORY, REMEMBERED BY TASTE
Daskalidès has been serving pieces of pure chocolate happiness since 1931.
Thanks to traditional recipes, advanced techniques and the very best quality ingredients, we develop taste sensations that continue to surprise. Daskalidès Boutiques can be found in 40 countries across the world like Belgium, France, Italy, Spain, Norway, Canada,
China, Japan, Saudi Arabia and Morocco.
Be enchanted by timeless nesse and discover a tasteful ganache of modern craftsmanship under a crackling layer of warm family tradition.

Brand Name Hollywood
Franchise / License Status Licensor
Country of Origin United States
Description Walk of fame and mee the stars.

Hollywood Sign/Logo – Symbol of dreams
Although the Hollywood logo was originally imagined to be a promotional activity called a suburban complex called Hollywood Paradise, but it has transformed into a cultural monument and a world-renowned icon.

Although the appearance of the sign has been developing for many years, its basic desire information has remained unchanged. Because of its importance in Hollywood history, Hollywood marked as official historical monuments in 1973. The Hollywood Logo has been the landmark of the United States for the past 100 years, before the grand celebration of 2023, there will be a large number of media and marketing activities.

Fun Facts
- The Hollywood Logo is the 11th place in United States and one of the most well-known landmarks in the world.
- The Hollywood Logo has appeared more than 10,000 movies and TV programs.
- The grand celebration of the 100th anniversary of the Hollywood Logo would be in 2023.

Brand Name Smiley
Franchise / License Status Licensor
Country of Origin United States
Description Take the time to smile

In January 1972, we originally used Smiley and " Take The Time To Smile" to highlight feel-good stories in a host of Europe's leading newspapers.

Spreading good news and happiness & positivity became the DNA of our brand.
We do this because Smiley is an antidote to the relentless stream of bad news and a simple reminder that in the end, everything will be ok.

While Smileys helped revolutionise technology and instigated a new digital trend that now sees billions of them sent every day, their legacy was a new lifestyle brand made up entirely of thousands of expressive emotions, SmileyWorld .

By turning this digital innovation into an art form, SmileyWorld forged a real purpose by creating engaging products and promotions for market-leading partners across multiple categories, which provided a unique platform for people to learn about themselves and how they express their emotions (EQ).

- Smiley is the original good news brand
According to Google Trends, searches for ''good news'' have reached all-time highs as
more consumers look for positive, inspiring feel-good news as a remedy.

- We provide consumers happiness in this turbulent world
WGSN'S recent Shopper Forecast showed it's all about spreading an upbeat message at
retail.

- Smiley is a positive brand & positive brands are growing
WGSN revealed that the $4.2 trillion global wellness industry continues to grow as
brands align their products and marketing with joy, mindfulness and wellness trends.

- EQ is a key component of SmileyWorld
According to Harvard Business School, 71% of employers say they value EQ over IQ.
Smiley takes a stand on social & societal issues
According to Kantar Monitor, 46% of millennials expect brands to speak out and take a
stand.

- Diversity and inclusivity are at the core of our DNA
According to Forbes magazine customers are choosing brands based on how diverse and inclusive they are in marketing.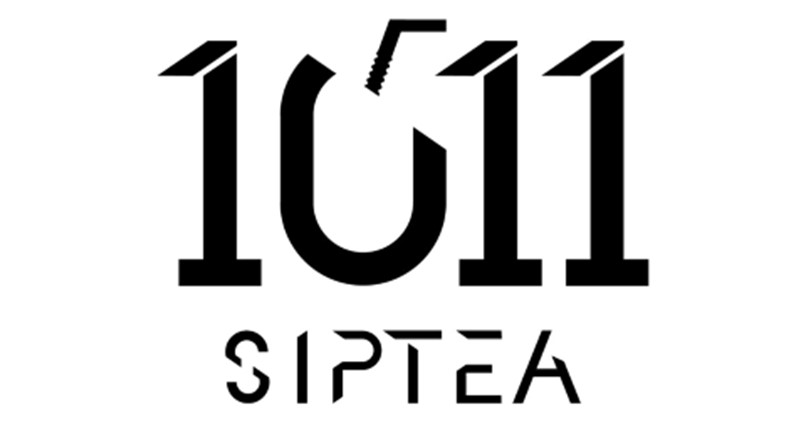 Brand Name SIPTEA
Franchise / License Status Franchisor
Country of Origin Taiwan
Description East meets west
Founded in Taiwan, 1011SIPTEA is a tea bar which brings together modern lifestyle, healthy living and tea culture. 1011SIPTEA aims to integrate different tea cultures and to show the profound cultural background and essence of drinking tea. In addition to the color, aroma, and taste, to determine the quality of the tea, modern tea ceremonies emphasize form, ingredients, and tea brewing methods.

Our Story
Astronaut 1011, who loves interstellar travel, has traveled through many nebulae in a spacecraft and finally landed on the Earth. He yielded to curiosity and started a journey to master different tea cultures from all over the world. It aims to allow the consumer to visualize their journey as an astronaut, flying an exclusive spacecraft to 1011SIPTEA to find their perfectly matched SIPTEA.

Our Mission
1011SIPTEA is like a transit point for your daily life - no matter how tight your schedule would be, just drop by and enjoy a cup of bubble tea. SIP A LITTLE, LIVE A LOT! Each individual 1011SIPTEA drinks has its own unique taste, by incorporating music at our tea bars, consumers can enjoy their moments to a different dimension when visiting.