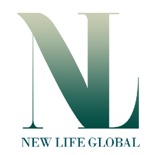 New Life Global Pte Ltd
Singapore Available in: China, Hong Kong, Macao
Unique Selling Points
Overview
The nature of our business is about service and we are carrying on business as wholesaler and retailer of personal beauty products and other business support service activities. The type of beauty product are hair care product in which Hair Growth Essential Set is our signature product including hair tonic, hair mask and hair shampoo. We also offer other products such as eyebrow enhancer, scalp massage cream, hair moisturizing cream etc.
Franchise Information
| | |
| --- | --- |
| Website | https://www.hairpluslab.com/ |
| Year of Incorporation | 2014 |
| Country of Incorporation | Singapore |

Brand Name hair+lab
Franchise / License Status Head Licensee
Country of Origin Singapore
Description hair+ lab is formulated with 100% premium Chinese herbal extracts using Korean extraction technology and cutting-edge German nanotechnology. It is an effective, safe and simple-to-use products that will help people with hair loss problems.