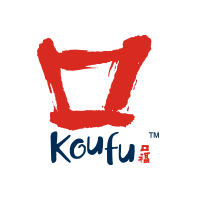 Unique Selling Points
Overview
Koufu is a well-established brand name in the hearts of many households. It is a symbol of quality, which also reflects an entrepreneur's vision and determination. Koufu has been enhancing its efforts to preserve the unique Singaporean coffee shop culture amidst the challenges and rapid changes in our local food and beverage industry. We have managed to transform our organisation through a three-pronged strategy to ensure the 'quality', 'service' and 'environment' factors are covered. Through this effective strategy we managed to create breakthroughs by integrating modern food court and coffee shop management style and contemporary designs.
Franchise Information
| | |
| --- | --- |
| Website | |
| Year of Incorporation | |
| Country of Incorporation | | Brand Name R&B Tea ??
Franchise / License Status Franchisor
Country of Origin Singapore
Description R&B '' is a tea concept that aims to redefine the tea experience today. With fresh fruits and all-natural components, there are more than 30 tea-base concoctions ranging from fruit-loaded brew, macchiato tea capped with oolong tea infused milk foam or cheese cream to our signature Brown Sugar Boba series. R&B '' places great emphasis on the origins of the tea leaves and dedicate preparation to ensure the perfect tea blend. Brand Name Koufu
Franchise / License Status Franchisor
Country of Origin Singapore
Description 'Koufu' refers to the Chinese belief that it is one's good fortune to feast on good food. Since our establishment in 2002, we have held this same belief. To bring forth 'Koufu' to everyone, we make it our mission to provide good food and services that everyone is able to enjoy through our deep roots in traditional Singaporean cooking and in true coffee shop tradition. We adopt this comprehensive approach to provide such good fortune for generations of loyal customers. Koufu's logo represents the company's commitment to making a difference to the well being of everyone through its food services.