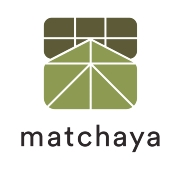 Unique Selling Points
Overview
It all started with a trip to Japan. To the Japanese, tea was a form of refined art. There we learnt about the traditions and cultures of Chado ' The Way of Tea. Our hearts were drawn towards this, particularly Matcha ' Shaded Green Tea. Back home, the search for that unforgettable Matcha experience was in vain. The lack of places introducing Matcha brought us back to Japan, this time, to source for the various premium ingredients from different prefectures. Driven to learn more about the ingredients we are bringing home, we approached Tea Farmers and Tea Masters directly. These, and our frequent travels, influenced our creations at Matchaya. We believe in challenging the norms by innovating flavours and textures, yet retaining the quality and authenticity of the artisanal ingredient at hand. So, take heart in knowing that every time you try Matchaya, you are joining us on a tea adventure.
Franchise Information
| | |
| --- | --- |
| Website | https://matchaya.sg/ |
| Year of Incorporation | |
| Country of Incorporation | | Brand Name Matchaya
Franchise / License Status Franchisor
Country of Origin Singapore
Description We are the way of tea ' A uniquely Singaporean company that wants to show the way to the source and provide tea for every occasion. Matchaya is a progressive tea bar that prides itself on artisanal and innovative products.