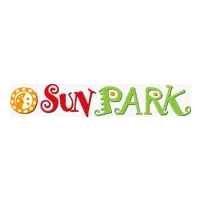 Full Time | Customer Service / Support
Assistant Restaurant Manager
Description
Our company, Sunpark, is an established Japanese food company in Singapore with many popular brands for you to learn at and experience rapid career growth; you can choose the brand to work at from below: Tonkotsu Kazan Ramenis a top 7 Japanese ramen brand in Singapore, famous for delicious volcano ramen. belle-ville Pancake Cafeis a famous Japanese souffle pancake cafe in Singapore. We were awarded top pancake cafe by Wine and Dine magazine in 2020 and 2021. Maji Curry is an award-winning Japanese curry rice shop from Tokyo. Chateraise is a popular Japanese pastry shop. The shop offers pastries, cakes and Japanese sweets, with colleagues doing in-store cake decoration.
We are hiring assistant restaurant managers for either of these brands.
You will learn to excel at service and kitchen duties with high Japanese hospitality standards, training by dedicated managers provided.
In addition, you will learn proper stock count, profit and loss statement understanding and creation, use of marketing tools like Instagram, Facebook and Tik Tok to post promotional content for our company
Requirements
Minimum 1 year related experience
Skills Requirements
About Sunpark Singapore Pte Ltd
We are a restaurant management company, RHQ in Singapore, headquartered in Japan. We own and operate original and franchised brands in Singapore. Our group operates 100 outlets in total.
Company Website:
www.sunpark.ne.jp
Franchise Profile:
https://flasingapore.org/franchise/profile/6/sunpark-singapore-pte-ltd